Progressive Tension Standard 8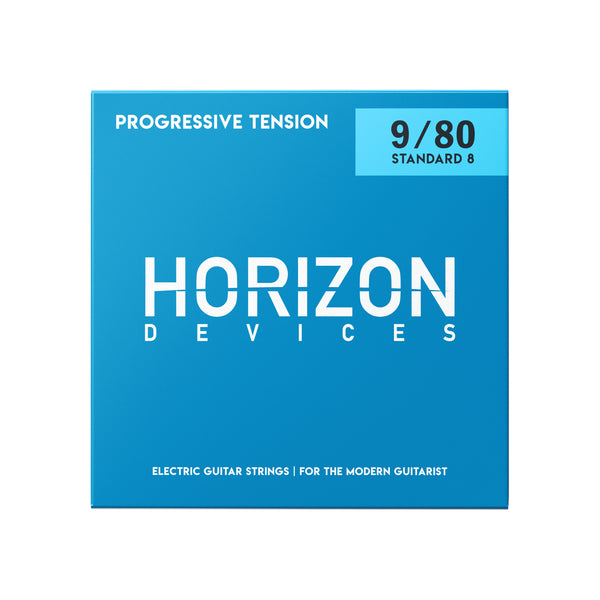 Progressive Tension Standard 8
Progressive Tension Standard 8: 9 12 15 23 33 46 60 80
Buy 3 sets get FREE shipping (US only)
Horizon Devices strings forge together our proprietary Wired Guitarist Progressive Tension technology with the legendary craftsmanship of Dunlop manufacturing to bring you the ultimate strings for the modern guitarist. Each set has been vigorously tested and optimized for the perfect feel right out of the box for every tuning and play-style.
Excellent strings. My no.1's. Progressive tension is an underappreciated but game changing function. It's existed since the 90s and very few guitar players know about it. I'm glad someone finally decided to mass produce these kinds of strings. They intonate better, the feel better, and ultimately sound better. Get them. Trust me, I'm a doctor.
Horizon Devices Strings
I always wanted to try these and I don't think I'll buy any other strings again. I've used Ernie ball for around 10 years and I don't see myself switching back. These are the best strings I've ever used
Awesome strinfd
These strings sound and feel awesome. I'm using them on my multi scale 8 string double dropped to EAEA and the tension is perfect. I hope they start making 9 string packs soon!
Amazing clarity!
I have my 8 string kiesel tuned to Drop D1 with these bad boys, you can hear the clarity! Thanks Horizon Devices. I used to use nyxl but I'm now converted!!!
Progressive Tension Standard 8