Progressive Tension Ultra Heavy 7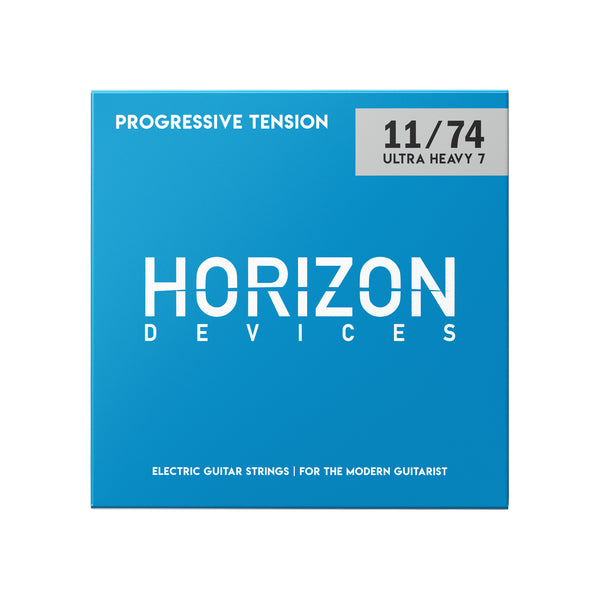 Progressive Tension Ultra Heavy 7
Progressive Tension Ultra Heavy 7: 11 14 19 28 38 52 74
Buy 3 sets get FREE shipping (US only)
Horizon Devices strings forge together our proprietary Wired Guitarist Progressive Tension technology with the legendary craftsmanship of Dunlop manufacturing to bring you the ultimate strings for the modern guitarist. Each set has been vigorously tested and optimized for the perfect feel right out of the box for every tuning and play-style.
Tight tight tight.
First 7 string guitar and first time using thicker strings. So I suppose I don't have anything to compare them to but I have to say I like the feel of them. Would probably buy again.
Superb
Super nice feel, beefy lo G string is nooice.
Great!!
Great sound and sustainability!
Drop F# goodness
The strings tune to drop f# with tension I am happy with
Progressive Tension Ultra Heavy 7