Progressive Tension Heavy 7 (Misha Preferred)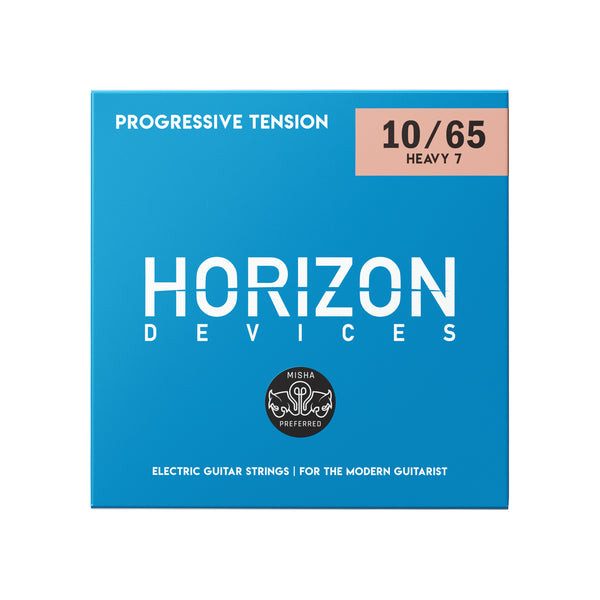 Progressive Tension Heavy 7 (Misha Preferred)
Progressive Tension Heavy 7: 10 14 18 28 39 50 65
Buy 3 sets get FREE shipping (US only)
This set was specially designed by Misha Mansoor for his studio and live use.
Horizon Devices strings forge together our proprietary Wired Guitarist Progressive Tension technology with the legendary craftsmanship of Dunlop manufacturing to bring you the ultimate strings for the modern guitarist. Each set has been vigorously tested and optimized for the perfect feel right out of the box for every tuning and play-style.
Top notch everything!
My new "bread 'n' butter" daily items!!
Great sound, but don't last super long
Sound great out of the box but after a couple days they're already sounding dead when I feel like D'Addario NYXLs last at least a week longer
Best strings. Always trust Misha!
I've got the heavy 6 for my prs that I have in drop C and absolutely perfect. I've got these heavy 7's on my Misha Signature Juggernaut Pro for drop G and I'll never go back. These strings feel a little different but in the best way. Perfect sizes too. I'll be getting the subscription as soon as they're back in stock. They're sold out alot, too so that that should tell you how much people like these! You're the man Misha!!
Perfect
Minimal break in time, perfect feel and grip, absolute tone and clarity !! I played Ernie ball strings for 15 years, I'll never go back!